Naria Lira is Yoga teacher, Tantric Therapist, II levels Reiki, and also teach Intimate Gymnastics in Brazil. Specifically in the city of Belém do Pará, where she has been teaching yoga for 7 years. She developed the Yoga & Pompoarism method for women, aiming at female empowerment. She doesTantric Massage, gives Tantric Massage course for women (lingam Massage), where the woman learns to do the massage in the man. I seek to improve every day in grace and knowledge, mentally and spiritually so that all around you can be benefited by your simple presence.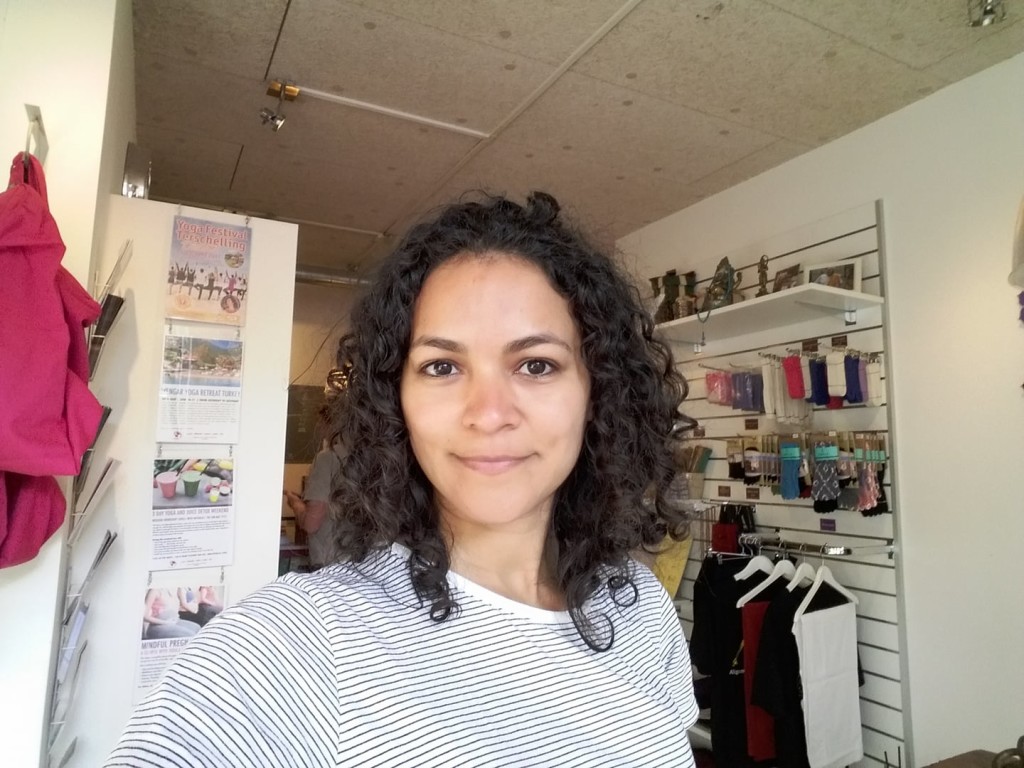 My name is Naira Lira and I'm a Yoga teacher from Belém, Brazil.
At the the Ashram Yoga Divine Center in São Paulo I studied Hatha Yoga. Next, I studied Iyengar Yoga for two years in Brasilia and I've been practicing this method for three years. I've also practiced Ashtanga Yoga for a year.
Yoga is my passion! Making people feel good about themselves by teaching yoga is my goal.
In addition, I also teach Pompoir for women. My classes may consist of a mix of Yoga & Pompoir or just Pompoir, this will depend on the preferences of the participants. Pompoir balances the base chakra and brings a sense of reality and stability.
More information about Pompoarism:
http://ikbouw.org/workshops-projecten/yoga-pompoir/